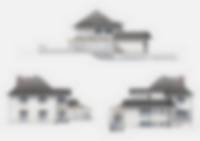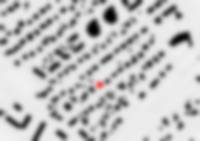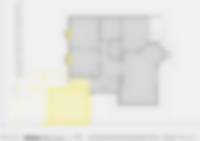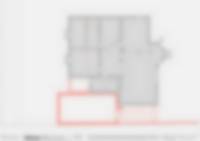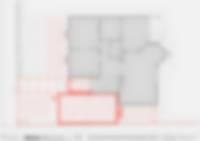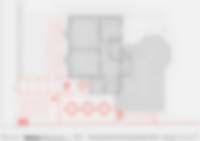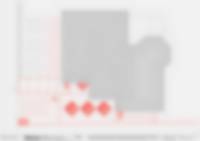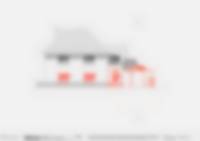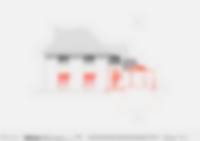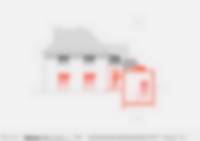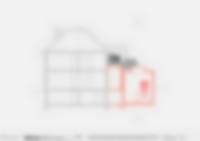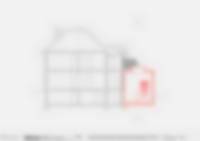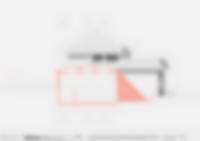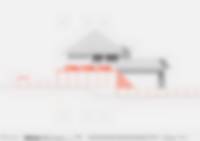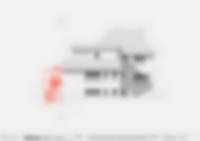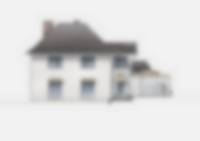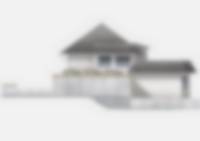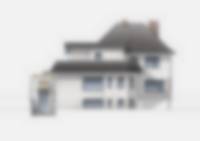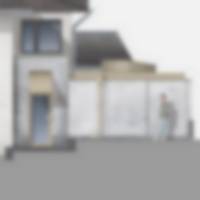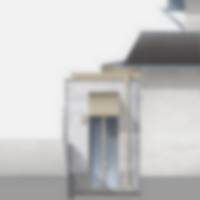 Located in the Berlin district of Neukölln-Buckow, a new extension building for an art depot is to be developed adjacent to a detached house from the 1930s, replacing the former garage. The clients, both artists, envisage to transform the entire souterrain floor of the existing house into an atelier- and workshop area, with the need for an additional double height space, to be used as an art storage and showroom for large-format paintings. The new extension consists of two cubes, a smaller vertical one as a new entrance lobby for the house and a larger horizontal one housing the new art depot, set halfway into the sloping ground. The 4.5m high space is accessible through a large glazed double door on lower level from the rear garden. It features a row of three large frameless rooflights, each rotated by 45º and placed along the central axis of the space, providing diffuse daylight and ideal lighting conditions for the planned use.
The surrounding area is characterised by ordinary single and semi-detached family houses, garages and various outbuildings, built since the 1930s and continuously modified throughout past decades, with an overall heterogeneous appearance. In its simple cubic shape and its stepping heights, the new extension blends in naturally within the existing building fabric. Within the site-specific context, building regulations and legal parameters, the functional, structural and technical requirements set the frame for an individually tailored design between pragmatism and poetics.
The hard outer shell, consisting of a rough in-situ concrete plinth with refined industrial precast concrete elements above ground level, is being complemented by an inner soft lining of a surface-active mineral insulation layer with a painted timber board cladding. Each prefab concrete element is emphasised by subtle stepping to form mural relief like façades with ever-changing shadow patterns, adding a spatial and lively quality to the building. The canopies as well as the set back attica and roof light cladding are made of folded coloured metal sheets. With its particular expression of lightness, fineness and precision, these elements stand strongly in contrast with the overall rough, heavy and monolithic appearance of the concrete massing, as it is almost organic and outgrowing from the inside. As an extension to the concrete façades, a new concrete garden wall embeds the new-build volume within the sloping site while providing more privacy.
Type
New-build Extension, Art Depot, Showroom, Atelier
Location
Berlin, Neukölln-Buckow
Status
Ongoing, detail design and tender stage
Client
Private, direct commission
Building Physics
Ingenieurbüro Prof. Dr. Hauser GmbH, Kassel
Structural Engineer
Diplom Bauingenieur Max Götze, Berlin
Construction Costs
Confidential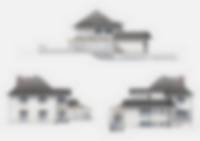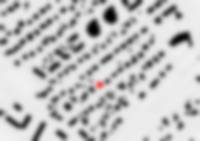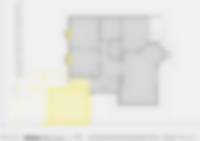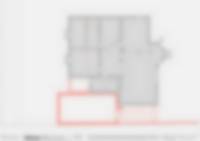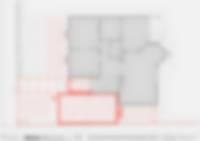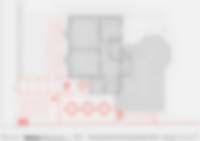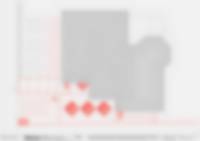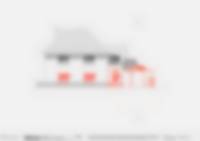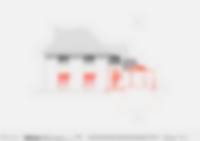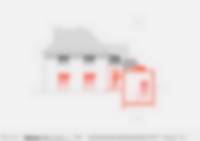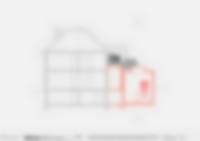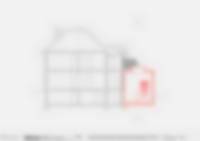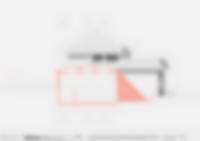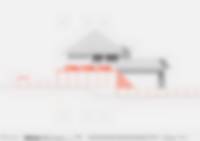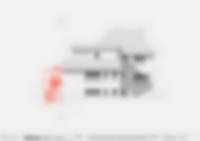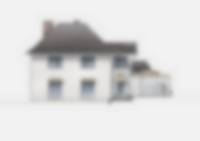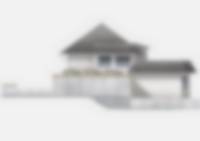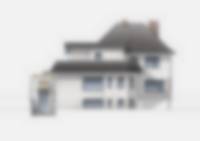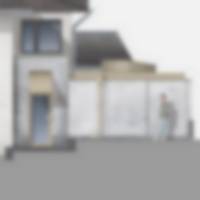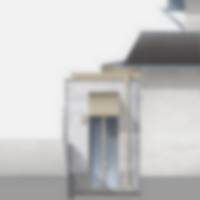 Use one finger to zoom and move across image